Bowl feeders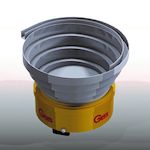 Bowl feeders
make up the core of many feeding systems. They are very often used for sorting and aligning parts.
Linear conveyors
The Grimm linear conveyors usually form the interface between sorting devices and downstream supply units, or they are used as drives for hopper systems.
Linear Feeding System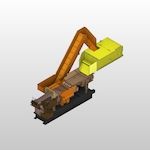 One or several linear tracks are used for the separation of the parts. The individual design and size of the Grimm linear feeding systems has to be adaptet to the customer demand.
Centrifugal feeders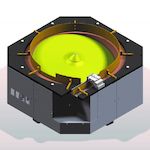 Our centrifugal feeders allow the high-speed feed of mass production parts with a capacity of up to 1000 parts per minute and more.
Step feeders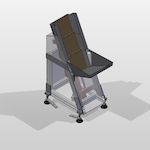 Thanks to the compact design, the Grimm step feeders only need very little space, and also guarantee the quiet and gentle alignment of the workpieces.
Storage Tables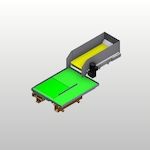 The Grimm storage tables are especially designed for Robot units. In combination with vision systems they ensure a highly flexible feeding system.
Conveyor belts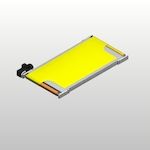 The Grimm conveyor belts are used for intermediate transport or supply/removal in assembly, as well as for linking feeding components, workstations and machines.
Hopper systems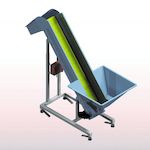 Part stocking and dispensed loading of different sorting and feeding devices - no problem for the Grimm hopper systems.
Control devices
Our control devices ensure optimum coordination and control for a wide variety of feeding components.
Accessories
From kinds of coatings to forked light barriers to the point of noise protection. Here you will find out more about the accessory product range of Grimm Feeding Systems Ltd.
System solutions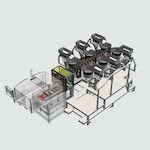 The system solutions from Grimm link several feeding components to form individual automation concepts. We will show you a few of the system solutions we have developed.